Hepsia Cloud Control Panel
All of the cloud hosting tools that you may need in a single place!
Control all of your websites with just a single click taking advantage of our custom Billixx IT point–and–click cloud Hosting Control Panel. It offers a drag 'n' drop File Manager, an all–encompassing Domain Manager for all your domains (you can change your WHOIS details and your name servers, lock/unlock and Whois Privacy Protect your domain names, create custom DNS records, etcetera), a quick Email Manager (you can redirect emails, activate junk email protection, set up auto–reply messages, set up electronic mail filters, get anti–spoofing protection, etcetera), a Database Manager for handling numerous MySQL & PostgreSQL databases, a comprehensive Statistics interface and many advanced cloud hosting tools.
Free Web App Installer
A 1–click Web Apps Installer with more than 240 PHP scripts
In the Hepsia Hosting Control Panel you will find a rapid, one–click Web Applications tool, use it, so that you can install 40+ completely free PHP scripts. It will help you get your personal weblog, Internet forum, online image gallery or Internet shop online within minutes. Simply pick out your preferred application, specify the details and click on the Install button. That is all! Our cloud hosting system will accomplish the installation for you within seconds. Absolutely no code to write, no software to set up.
ModSecurity
A safe web application firewall!
Our company offers an instant method of defending every single web application in your web hosting account, no matter if it's freshly installed or has been imported from a different hosting company. All our cloud website hosting packs come with ModSecurity – a web application firewall program, which is enabled by default. We have configured it to automatically obstruct most hacker assaults. This means that the moment you host your website with us, it'll be safer than ever before.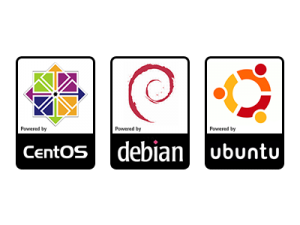 An Innovative Cloud Website Hosting System
Billixx IT has engineered a completely ground–breaking, genuine cloud website hosting plans system that's both easy–to–navigate and simple to manage. It is assembled on top of a significantly improved version of SE Linux, a security–enhanced version of Linux. This way, we have successfully lessened the risk of our platform becoming taken over by a virus or some other adware and spyware to absolutely none. And, additionally, everything works with a top–range hardware equipment, designed with powerful & reliable hardware components to help ease the probability of a hardware collapse.
Pro Hosting

Corporate Hosting

Enterprise Hosting